Phoenix Condo Mania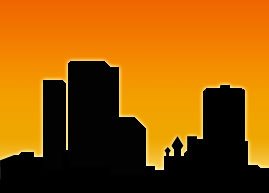 The Valley of the Sun, the sixth most populated city in the country, owes its striking beauty to rugged mountains, desert cactus, and tropical palm trees. It's a city with growing economic clout, home to seven Fortune 500 companies including Avnet, Freeport-McMoRan Copper & Gold, and PetSmart. Honeywell's Aerospace division is headquartered here, and Intel maintains one of their largest sites in the city.

Soak up the sun here in the valley in any number of spectacular Phoenix condos or stay in world-class resorts. Tee off on a championship golf course like the one at Boulders Resort Golf Club featuring a demanding course with gorgeous panoramic views.

Professional sports teams such as the Phoenix Suns, the Arizona Cardinals, the Arizona Diamondbacks, and the Phoenix Coyotes provide year-round entertainment. NASCAR fans enjoy two major racing events each season at the Phoenix International Raceway.

The Phoenix Art Museum hosts regular art exhibitions from around the world. If you prefer an inner-city urban experience, take a self-guided tour once a month of the city's downtown art galleries and studios.

An influx of visitors from around the world has shaped Phoenix into an important multicultural city - an international destination to live and play.
Condo Mania Market Reports

---

PHOENIX Quarterly Market Report

The resale activity for condos in Phoenix for the first quarter increased 19.5% with 1085 sold compared to 908 in the first quarter of 2016.

The Median Sale Price for condos sold in Phoenix for the first quarter increased 22.1% with a median price of $160,000 as compared to $131,000 in the first quarter of 2016.
PHOENIX Categories

Phoenix Bank Owned Condos
Here is the current list of foreclosure condos in Phoenix (condos that were sent to trustee sale and now are in the hands of a bank or HUD)

With a motivated seller and bank, short sales can sometimes be a great deal.
Recent PHOENIX Blog Posts
Browse by PHOENIX Area

Browse by Area
Active
Listings
Price
SQFT
Min Price
Max Price

---

AHWATUKEE
18
$175
$115,000
$322,800
ARCADIA
16
$211
$89,900
$1,195,000
BILTMORE CAMELBACK
136
$257
$84,900
$2,749,000
DESERT RIDGE
51
$215
$195,000
$445,000
DOWNTOWN PHOENIX
114
$261
$149,900
$7,850,000
I 17 CORRIDOR
47
$108
$70,000
$352,000
MID TOWN PHOENIX
74
$205
$75,000
$999,000
NORTH VALLEY
32
$149
$79,900
$298,999
PAPAGO PARK
3
$153
$104,900
$215,000
PEORIA
22
$147
$91,500
$329,000
TATUM 51 CORRIDOR
47
$183
$66,000
$443,273
WEST PHOENIX
11
$94
$69,900
$124,990
Featured Communities in PHOENIX

Downtown Phoenix! Near the Arts and Willo Historic District! Residents at the convenient and contemporary Tapestry on Central have easy access to theaters, museums, art galleries, sports, shopping, dining, and the airport with the Phoenix Light Rail just out side the door. Nice views are available from the units on the upper floors. Residents have granite slab kitchen counter tops, stainless steel appliances, and gas fireplaces. 10ft. ceilings and 9ft. doors give the floorplans ...

Enjoy the resort lifestyle in Toscana condos, a community ideally situated across from CityNorth and adjacent to Desert Ridge Market Place. This new master planned resort development overlooks JW Marriott's Wildfire Golf Course and offers 1, 2, and 3 bedroom homes. Interiors are designed with stainless steel appliances, quartz countertops, and full mosaic backsplashes. Elegance flows into the bathrooms with tile surround showers and granite countertops. Community amenities ...

Villages at Aviano, situated in the scenic Desert Ridge area, offers residents convenient access to great shopping and restaurants as well as all the amenities of the larger, master planned community of Aviano at Desert Ridge. This includes a 15,000 square foot community center, a heated pool and spa, a fitness facility, tennis and basketball courts, and loads of clubs and activities. The first phase of this luxury development was built by Toll Brothers starting in 2006 and ...
Browse by PHOENIX Community

Community
Active Listings
Price Range

---

10000 NORTH CENTRAL
No Active Listings
12TH STREET REGISTRY
No Active Listings
1336 EAST MARYLAND
No Active Listings
1800 OCOTILLO
1 Listing
Priced at $324,900
21 PASADENA
No Active Listings
21ST STREET TOWNHOMES
No Active Listings
240 MISSOURI
No Active Listings
33 WEST MISSOURI
No Active Listings
3301 EAST EARL
No Active Listings
38 NORTH
12 Listings
Priced from: $325,400 to $447,476
38TH STREET TOWNHOMES
No Active Listings
3RD AVENUE PALMS
2 Listings
Priced from: $149,900 to $235,000
44 MONROE
No Active Listings
4935 THOMAS ROAD EAST
No Active Listings
77 EAST MISSOURI
2 Listings
Priced from: $499,000 to $565,000
8000 NORTH
1 Listing
Priced at $269,900
8001 NORTH CENTRAL
No Active Listings
ADERRA
6 Listings
Priced from: $211,900 to $332,300
ADOBE VILLAGE
No Active Listings
ANASAZI VILLAGE
4 Listings
Priced from: $140,000 to $185,000
ANDARE
1 Listing
Priced at $319,000
ANDORRA
1 Listing
Priced at $524,900
ANOZIRA AT CAMPBELL
No Active Listings
APRIL SOUND
1 Listing
Priced at $139,000
ARBORS
No Active Listings
ARCADIA COURTYARDS
No Active Listings
ARCADIA GROVE
2 Listings
Priced from: $325,000 to $395,000
ARCADIA RESIDENCES
2 Listings
Priced from: $144,500 to $210,000
ARCADIA SPRINGS
No Active Listings
ARCADIA VILLA REY
1 Listing
Priced at $215,000
ARIZONA BILTMORE HOTEL VILLAS
3 Listings
Priced from: $722,900 to $849,000
ARIZONA GARDENS
No Active Listings
ARIZONA GRAND VILLAS
2 Listings
Priced from: $425,000 to $475,000
ARTHAUS
4 Listings
Priced from: $259,999 to $484,500
ARTISAN LOFTS
3 Listings
Priced from: $298,000 to $900,000
ARTISAN LOFTS ON CENTRAL
2 Listings
Priced from: $375,000 to $425,000
ARTISAN PARKVIEW
4 Listings
Priced from: $219,900 to $357,900
ARTISAN VILLAGE
2 Listings
Priced from: $250,000 to $360,000
AUTUMN PARK
No Active Listings
AVALON HILLS CONDOMINIUMS
3 Listings
Priced from: $61,000 to $69,900
AVENIDA SIETE
1 Listing
Priced at $159,900
AZTEC
No Active Listings
BAILEY COMMONS
No Active Listings
BARCELONA PLACE
1 Listing
Priced at $299,000
BEADLE VIEW LOFTS
1 Listing
Priced at $574,900
BEEKMAN PLACE
1 Listing
Priced at $479,000
BELAFLORA
No Active Listings
BELL CREEK
No Active Listings
BELLA MONTE AT DESERT RIDGE
12 Listings
Priced from: $385,000 to $439,900
BERKANA AT ADOBE MOUNTAIN
1 Listing
Priced at $149,900
BERKANA ON GLENROSA
4 Listings
Priced from: $124,900 to $129,000
BETHANY CROWN
No Active Listings
BETHANY VILLA
No Active Listings
BILTMORE COURTS
4 Listings
Priced from: $299,000 to $369,000
BILTMORE GARDENS
No Active Listings
BILTMORE GATES
No Active Listings
BILTMORE JEWEL
3 Listings
Priced from: $348,900 to $399,000
BILTMORE LANE
No Active Listings
BILTMORE LIVING
9 Listings
Priced from: $329,614 to $425,905
BILTMORE LOFTS
1 Listing
Priced at $486,900
BILTMORE PALMS
No Active Listings
BILTMORE PROMENADE
1 Listing
Priced at $84,900
BILTMORE RESERVE
No Active Listings
BILTMORE SQUARE
3 Listings
Priced from: $150,000 to $188,888
BILTMORE SQUARE TOWNHOMES
2 Listings
Priced from: $519,900 to $599,500
BILTMORE TERRACE
5 Listings
Priced from: $164,900 to $345,000
BOARDWALK
No Active Listings
BRICK COMMONS
No Active Listings
BRIDGEWOOD NORTH
1 Listing
Priced at $536,000
BRISTOL COURT
No Active Listings
BROWNSTONE COMMONS
1 Listing
Priced at $249,900
BROWNSTONE SQUARE
No Active Listings
CACHET AT LEGACY
2 Listings
Priced from: $269,000 to $285,000
CAMBRIDGE MANOR
1 Listing
Priced at $189,000
CAMELBACK CASTILLE
1 Listing
Priced at $150,000
CAMELBACK FOUNTAINS
No Active Listings
CAMELBACK PLACE
No Active Listings
CANTERRA AT SQUAW PEAK
No Active Listings
CANYON CREEK
No Active Listings
CANYON CREST
1 Listing
Priced at $135,000
CANYON GATE
2 Listings
Priced from: $245,000 to $245,000
CAPITOL LOFTS
No Active Listings
CARIBBEAN GARDENS
No Active Listings
CARLYLE
1 Listing
Priced at $149,900
CASA ARCADIA
No Active Listings
CASA BLANCA
No Active Listings
CASA DE PALMAS
No Active Listings
CASA DE SIERRA VISTA
No Active Listings
CASA DEL PUEBLO
No Active Listings
CASA FIESTA
No Active Listings
CASA MAYA
1 Listing
Priced at $115,000
CASAS DEL NORTE
No Active Listings
CASITAS LINDAS
No Active Listings
CASITAS MONTANA
1 Listing
Priced at $135,000
CAVE CREEK VILLAS
No Active Listings
CENTER 8 TOWNHOMES
13 Listings
Priced from: $338,900 to $398,900
CENTRAL COMMONS
No Active Listings
CENTRAL PARK NORTH
1 Listing
Priced at $227,400
CENTRAL PARK WEST
No Active Listings
CENTRAL SQUARE
No Active Listings
CHATEAUX ON CENTRAL
9 Listings
Priced from: $1,250,000 to $7,850,000
CIELO DEL SOL
No Active Listings
CIMARRON
1 Listing
Priced at $219,000
CINNABAR
No Active Listings
CITI ON CAMELBACK
7 Listings
Priced from: $149,990 to $192,000
CLARENDON ARDMORE
3 Listings
Priced from: $75,000 to $145,000
CLIFFS
No Active Listings
CLIFFS AT NORTH CANYON
No Active Listings
CLIFFS AT NORTH MOUNTAIN
1 Listing
Priced at $120,000
CLOISTERS
3 Listings
Priced from: $158,000 to $239,900
COLONY BILTMORE
3 Listings
Priced from: $529,000 to $999,000
COLTER CLOSE
No Active Listings
CONTESSA BELLA
No Active Listings
CONTINENTAL EAST
2 Listings
Priced from: $169,900 to $199,900
CONTINENTAL PLAZA
1 Listing
Priced at $103,000
CONTINENTAL VILLAS WEST
3 Listings
Priced from: $200,000 to $259,900
CONTOUR ON CAMPBELL
6 Listings
Priced from: $320,000 to $615,000
COOLIDGE
2 Listings
Priced from: $89,000 to $99,999
COPPER HILLS
No Active Listings
COPPER LEAF
3 Listings
Priced from: $125,900 to $185,000
CORDILLERA
2 Listings
Priced from: $108,000 to $149,900
CORONADO COMMONS
2 Listings
Priced from: $399,000 to $529,000
CORTE MADERA EAST
1 Listing
Priced at $250,000
CORTEZ CANYON
No Active Listings
COULTER ESTATES
No Active Listings
CRYSTAL POINT
3 Listings
Priced from: $514,000 to $749,500
CYPRESS GARDENS
3 Listings
Priced from: $69,900 to $74,900
DAKOTA AT CAMELBACK
1 Listing
Priced at $135,000
DARAVANTE
1 Listing
Priced at $119,995
DECAMERON VILLAGE
1 Listing
Priced at $385,000
DESERT BREEZE
2 Listings
Priced from: $84,990 to $124,990
DESERT FOOTHILLS VILLAS
No Active Listings
DESERT PEAK
5 Listings
Priced from: $185,000 to $233,000
DESERT SHORES
No Active Listings
DESERT VILLAGE AT SONORAN FOOTHILLS
2 Listings
Priced from: $266,900 to $267,550
DEVONSHIRE SQUARE
No Active Listings
DISCOVERY AT TATUM PLACE
No Active Listings
DISCOVERY AT VILLA DE PAZ
1 Listing
Priced at $97,000
DREAM CREEK
No Active Listings
DREAMY DRAW DRIVE
No Active Listings
EAST VANBUREN PLACE
No Active Listings
EASTWOOD
No Active Listings
EDDA WAY
No Active Listings
EDGEMONT 12
3 Listings
Priced from: $389,000 to $429,000
EDISON MIDTOWN
5 Listings
Priced from: $267,500 to $491,700
EL CARO VILLAS
3 Listings
Priced from: $123,800 to $132,000
EL REDONDO
No Active Listings
EL SEGUNDO
No Active Listings
EL SERENO
1 Listing
Priced at $78,000
EL TOVAR
No Active Listings
EMBASSY
2 Listings
Priced from: $149,900 to $175,000
EMERALD PARK
No Active Listings
EN HANCE PARK
12 Listings
Priced from: $200,000 to $460,000
ENCLAVE AT THE BILTMORE
No Active Listings
ENCLAVE VILLAS
2 Listings
Priced from: $190,000 to $199,999
ESPLANADE PLACE
2 Listings
Priced from: $899,900 to $950,000
ESTATE ANTIGUA
2 Listings
Priced from: $689,000 to $899,999
ESTATE MONTERRA
No Active Listings
EXECUTIVE TOWERS
4 Listings
Priced from: $146,000 to $517,777
FAIRWAY LODGE
5 Listings
Priced from: $669,000 to $1,275,000
FAIRWAYS
1 Listing
Priced at $459,900
FIRESIDE AT DESERT RIDGE
4 Listings
Priced from: $399,000 to $445,000
FIRESIDE AT NORTERRA
4 Listings
Priced from: $244,900 to $298,999
FLYNN LANE BILTMORE
1 Listing
Priced at $149,900
FONTENELLE LOFTS
No Active Listings
GALLERIES AT TURNEY
No Active Listings
GARDEN CENTRAL
No Active Listings
GARDEN CLUB
No Active Listings
GARDEN LANE
No Active Listings
GLEN MAR
No Active Listings
GOLD KEY RACQUET CLUB
No Active Listings
GOLDCREST
No Active Listings
GRANVILLE
No Active Listings
GRAYSTONE
No Active Listings
GREENVIEW
No Active Listings
GREENWAY ESTATES
No Active Listings
GROVE ON 37TH
No Active Listings
HACIENDA DEL VISTA
No Active Listings
HACIENDA ROYALE
No Active Listings
HALLCRAFT
8 Listings
Priced from: $64,900 to $82,000
HARMONY ACRES
No Active Listings
HARMONY AT ARCADIA
8 Listings
Priced from: $358,865 to $376,140
HARVARD HEIGHTS
No Active Listings
HAWTHORNE
No Active Listings
HAYWARD PLACE
1 Listing
Priced at $164,900
HEATHER GLEN
No Active Listings
HEIGHTS AT GLENROSA
No Active Listings
HEIGHTS OF BILTMORE
2 Listings
Priced from: $449,900 to $469,800
HERITAGE PARK
No Active Listings
HERRO PARK
No Active Listings
HIGHLAND ESTATES
1 Listing
Priced at $117,500
HILL VIEW
No Active Listings
HILLSIDE TERRACE
1 Listing
Priced at $89,900
HILLSIDE TOWNHOMES
No Active Listings
HUNTER RIDGE
4 Listings
Priced from: $150,000 to $185,000
IL CORTILE
No Active Listings
INCOME VISTA
No Active Listings
INSPIRATION AT STETSON VALLEY
No Active Listings
IRVINE ADD
No Active Listings
JAMESTOWN
No Active Listings
KENSINGTON PLACE
No Active Listings
KERESAN PARK
No Active Listings
KERESAN VILLAS
No Active Listings
KIVA DOS
No Active Listings
L INIZIO
No Active Listings
LA BREZZA
No Active Listings
LA COLONIA SOLANA
1 Listing
Priced at $320,000
LA CORONA
No Active Listings
LA CRESCENTA
1 Listing
Priced at $123,000
LA MILA GROSA
No Active Listings
LA MIRADA
No Active Listings
LA MONTANA CAMELBACK
2 Listings
Priced from: $549,000 to $629,000
LA PASADENA
No Active Listings
LA TERRAZA
No Active Listings
LA VERNE
7 Listings
Priced from: $220,000 to $325,000
LAKEBROOK VILLAS
1 Listing
Priced at $93,500
LANDMARK TOWERS
10 Listings
Priced from: $129,000 to $239,000
LARRONATA
5 Listings
Priced from: $179,900 to $199,000
LAS BRISAS
No Active Listings
LAS CASITAS
1 Listing
Priced at $189,900
LAS FUENTES
No Active Listings
LAS HACIENDAS
2 Listings
Priced from: $229,900 to $239,000
LAS PIEDRAS TOWNHOMES
No Active Listings
LE CONTINENTAL
1 Listing
Priced at $105,000
LEGACY AT PIESTEWA PEAK
1 Listing
Priced at $189,900
LERMITAGE 2
1 Listing
Priced at $255,000
LINCOLN GARDENS
1 Listing
Priced at $135,000
LOFTS AT ARCADIA
No Active Listings
LOFTS AT FILLMORE
1 Listing
Priced at $289,999
LOFTS ON THOMAS
6 Listings
Priced from: $184,900 to $259,900
LOS BLANCOS
1 Listing
Priced at $135,000
LOS OLIVOS
1 Listing
Priced at $295,000
LOS OLIVOS HERMOSO
No Active Listings
LOS PASEOS
1 Listing
Priced at $190,000
MADISON MEWS
No Active Listings
MADISON PARK GARDENS NORTH
No Active Listings
MADISON PLACE
3 Listings
Priced from: $354,999 to $365,000
MADOMA MANOR
No Active Listings
MANOR HOUSE
No Active Listings
MARIBELA
No Active Listings
MARK GARDENS
No Active Listings
MARTINIQUE
No Active Listings
MARYLAND MEWS
No Active Listings
MARYLAND PARKWAY EAST
2 Listings
Priced from: $155,000 to $184,900
MARYLAND PLACE TOWNHOMES
No Active Listings
MASON TOWNHOMES
4 Listings
Priced from: $406,000 to $465,000
MCKINLEY
2 Listings
Priced from: $225,900 to $235,900
MEADOWBROOK
No Active Listings
MERIDIAN
3 Listings
Priced from: $159,900 to $175,000
METRO MANOR
No Active Listings
MEWS
No Active Listings
MEZZO
2 Listings
Priced from: $285,000 to $297,000
MIRADA LUXURY CONDOMINIUMS
No Active Listings
MIRASOL
No Active Listings
MISSION GATE
No Active Listings
MISSION SQUARE
No Active Listings
MISSOURI PALMS
No Active Listings
MITCHELL LOFTS
No Active Listings
MONTE ROSA
No Active Listings
MONTEBELLO GARDENS
No Active Listings
MONTEIL
No Active Listings
MONTEREY RIDGE
9 Listings
Priced from: $209,000 to $443,273
MORNINGSIDE ESTATES
4 Listings
Priced from: $155,000 to $169,900
MOUNTAIN CANYON
5 Listings
Priced from: $115,000 to $225,000
MOUNTAIN PARK
1 Listing
Priced at $104,500
MOUNTAIN PARK RANCH
No Active Listings
MOUNTAIN RIDGE
No Active Listings
MOUNTAIN SHADOW LAKE
No Active Listings
MOUNTAIN VIEW LAKES
No Active Listings
MOUNTAINVIEW VILLAGE
No Active Listings
MULWOOD SPRINGS
No Active Listings
NINA VILLA
No Active Listings
NONPAREIL
No Active Listings
NORTH PARC
2 Listings
Priced from: $79,900 to $94,900
NORTH POINT CONDOMINIUMS
No Active Listings
NORTHERN MANOR
2 Listings
Priced from: $115,000 to $125,000
NORTHVIEW
No Active Listings
NOVELLA AT ARCADIA
3 Listings
Priced from: $475,000 to $502,000
OCOTILLO HERMOSO
No Active Listings
OLIVE 66
1 Listing
Priced at $70,000
OLIVE GROVE VILLAGE
No Active Listings
OLYMPUS
1 Listing
Priced at $213,900
ONE LEXINGTON
11 Listings
Priced from: $199,900 to $999,000
OPTIMA BILTMORE TOWER
10 Listings
Priced from: $249,000 to $1,500,000
ORANGEAIRE VILLAS
1 Listing
Priced at $175,000
ORANGEWOOD
No Active Listings
ORCHARD HOUSE
No Active Listings
ORPHEUM LOFTS
3 Listings
Priced from: $215,000 to $375,000
OSBORN
No Active Listings
OSBORN GARDEN
No Active Listings
OSBORN TERRACE
No Active Listings
OSBORN VILLAGE
No Active Listings
OSBORN VILLAS
No Active Listings
PALACIO DEL SOL
1 Listing
Priced at $322,000
PALM LANE
No Active Listings
PALM TERRACE
1 Listing
Priced at $144,900
PALMA VIVA
No Active Listings
PALMAIRE
No Active Listings
PALO VERDE ESTATES
No Active Listings
PALOMINO CASITAS
No Active Listings
PALOS VERDE FAIRWAYS
No Active Listings
PAPAGO POINT
No Active Listings
PAPAGO RIDGE
No Active Listings
PAPAGO SPRINGS
No Active Listings
PAPAGO VISTA
1 Listing
Priced at $215,000
PARADISE HILLS
2 Listings
Priced from: $125,000 to $149,500
PARADISE MOUNTAIN SHADOWS
No Active Listings
PARADISE PARK
1 Listing
Priced at $135,000
PARADISE POINT
5 Listings
Priced from: $155,950 to $164,950
PARADISE VALLEY LANDINGS
No Active Listings
PARADISE VILLAS
1 Listing
Priced at $192,500
PARK 21
No Active Listings
PARK FIFTH AVENUE
No Active Listings
PARK MEDITERRANE
No Active Listings
PARK NORTH ARDMORE
No Active Listings
PARK PHOENIX
No Active Listings
PARKSIDE
1 Listing
Priced at $250,000
PARKVIEW
No Active Listings
PAVILIONS ON CAMELBACK
2 Listings
Priced from: $300,000 to $309,900
PEPPER RIDGE
1 Listing
Priced at $185,000
PERSIAN GARDENS
2 Listings
Priced from: $89,800 to $122,900
PHOENICIAN PINES
1 Listing
Priced at $79,900
PHOENIX PARK
No Active Listings
PHOENIX TOWERS
1 Listing
Priced at $1,500,000
PHOENIX TOWNHOUSE
1 Listing
Priced at $109,900
PIERRE
No Active Listings
POINT RESORT TAPATIO CLIFFS
3 Listings
Priced from: $163,000 to $352,000
POINTE AT SQUAW PEAK
1 Listing
Priced at $265,000
POINTE COURT HOMES
No Active Listings
POINTE SOUTH MOUNTAIN
4 Listings
Priced from: $200,000 to $420,000
POINTS WEST
2 Listings
Priced from: $85,000 to $95,000
PORTLAND 2
2 Listings
Priced from: $358,000 to $365,000
PORTLAND 38
No Active Listings
PORTLAND ON THE PARK
10 Listings
Priced from: $452,500 to $1,295,500
PORTLAND PLACE
5 Listings
Priced from: $219,900 to $549,000
PORTOFINO
4 Listings
Priced from: $117,500 to $159,000
PRD 845
2 Listings
Priced from: $338,100 to $419,000
PRESERVE
1 Listing
Priced at $159,900
PRESERVE AT CAVE CREEK
1 Listing
Priced at $284,900
PROVIDENCE ON CENTRAL
No Active Listings
PUEBLO HERMOSO
1 Listing
Priced at $185,000
QUAIL HILL
No Active Listings
QUAIL LANDING
1 Listing
Priced at $220,000
QUATROS
1 Listing
Priced at $75,000
RAMBLEWOOD
No Active Listings
RANCHO ENCANTO CHATEAUX
No Active Listings
RANCHO MIRADA
1 Listing
Priced at $135,000
RANDOLPH COURT
No Active Listings
RED ROX
No Active Listings
REGENCY CIRCLE
No Active Listings
REGENCY HOUSE
5 Listings
Priced from: $294,900 to $995,000
RENAISSANCE PARK
2 Listings
Priced from: $167,500 to $179,500
RESIDENCES AT 2211 CAMELBACK
11 Listings
Priced from: $294,000 to $2,180,000
RESIDENCES AT HIGH STREET
No Active Listings
RIVERWALK AT PAPAGO PARK
1 Listing
Priced at $129,900
RIVIERA TWENTY
No Active Listings
RIVIERA WEST
1 Listing
Priced at $149,000
ROLLA PLACE
No Active Listings
ROOSEVELT 11
No Active Listings
ROSE GARDEN CONDOMINIUMS
2 Listings
Priced from: $129,500 to $129,500
ROSE GARDEN TOWNHOUSES
No Active Listings
ROSE LANE EAST
No Active Listings
ROSE LANE ESTATES
No Active Listings
ROSEDALE RESIDENCES
3 Listings
Priced from: $395,800 to $448,000
ROUND HILL
1 Listing
Priced at $344,950
ROYAL GARDENS
1 Listing
Priced at $335,000
ROYAL PALM VILLAGE
No Active Listings
ROYAL PALMS TOWNHOMES
No Active Listings
ROYAL RIVERA
No Active Listings
RUTHGATE
1 Listing
Priced at $90,000
SAN RIVA
No Active Listings
SAN SIMEON
2 Listings
Priced from: $172,000 to $189,900
SANTA FE
No Active Listings
SARATOGA
No Active Listings
SEVILLA
No Active Listings
SHADOW MOUNTAIN VILLAS
3 Listings
Priced from: $98,500 to $107,900
SHAMROCK GLEN
1 Listing
Priced at $66,000
SIENNA VISTA
No Active Listings
SKYLINE RIDGE
No Active Listings
SOLANA BELLA
No Active Listings
SOLARIS
No Active Listings
SOLSTICE
1 Listing
Priced at $104,900
SOLTERRA ON FIFTH AVENUE
No Active Listings
SOUTH MOUNTAIN LOFTS
No Active Listings
SPANISH GARDENS
2 Listings
Priced from: $142,000 to $159,900
SPENGLER
1 Listing
Priced at $115,900
SPINNAKER
No Active Listings
SPRINGS AT YORKSHIRE
4 Listings
Priced from: $85,000 to $197,500
ST CROIX VILLAS
No Active Listings
STADIUM LOFTS
No Active Listings
STATE AVENUE CONDOMINIUMS
No Active Listings
STONECLIFFE
No Active Listings
SUMMIT AT COPPER SQUARE
12 Listings
Priced from: $215,000 to $650,000
SUN DIAL
No Active Listings
SUNCREST VILLAS
1 Listing
Priced at $199,999
SUNDANCE
1 Listing
Priced at $100,000
SUNGATE AT MOON MOUNTAIN
2 Listings
Priced from: $79,000 to $100,000
SUNSET SHADOWS
No Active Listings
SUTTON PLACE
2 Listings
Priced from: $284,900 to $465,000
TANGLEWOOD
No Active Listings
TAPATIO VILLAGE
1 Listing
Priced at $289,000
Browse Individual Listings within this City
Community Locations

---
The Fair Housing Act prohibits discrimination in housing based on color, race, religion, national origin, sex, familial status, or disability.

Information Deemed Reliable But Not Guaranteed. The information being provided is for consumer's personal, non-commercial use and may not be used for any purpose other than to identify prospective properties consumers may be interested in purchasing. This information, including square footage, while not guaranteed, has been acquired from sources believed to be reliable.

Last Updated: 2017-05-25 04:32:23